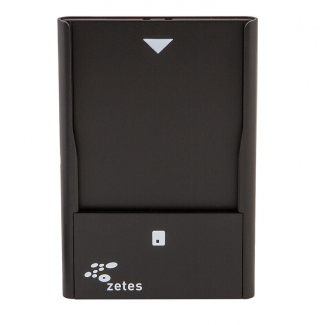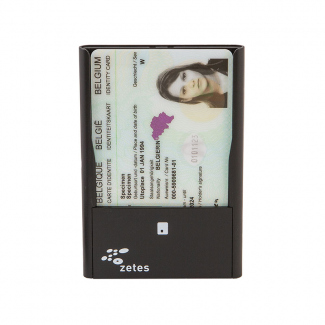 The Sipiro M Bluetooth eID card reader has been designed with convenience and security in mind. No longer need to to depend on the different connector types, thanks to its fast and secure Bluetooth connection. The Sipiro M BT allows users to quickly pair to most Bluetooth enabled devices in order to integrate the use of the eID card in a wide scale of applications.
Drivers & apps
eID government middleware does not support mobile applications running on iOS/Android. In order to solve this issue, Zetes has developed its own eID-specific software, allowing to read out data, authenticate someone and sign documents using the eID.

Mobile API / SDK
The eID software (middleware) of the Belgian government only supports Windows, Mac and Linux. To use the information on the identity card, for example, to read data, authenticate or sign documents, Zetes has developed several tools. Thanks to integration with your own application, each user enjoys a flawless user experience.
Would you like to integrate one of our tools into your application to add these eID functionalities? Feel free to contact us.
Please note: Belgian government websites do not currently support mobile applications (iOS nor Android).