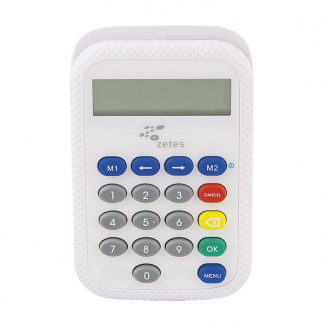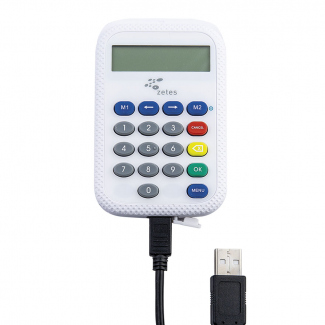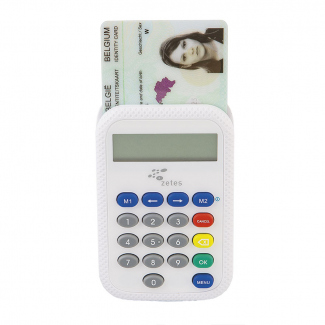 The Sipiro is a new, secure reader equipped with a pin-pad and a display which, when connected via USB, can be used as a reader for the electronic identity card.
The device was developed to offer a solution for the increasing number of malware apps, which try to 'steal' an ID card's pincode (phishing). Thus, with the Sipiro, the pincode is entered via the reader and not via the PC keyboard, which means the pincode does not leave the reader and it will not become the prey of malware and spyware from the PC.
In addition to the usual eID functionalities, the Sipiro can also be used for other processes, such as generating passwords for home-banking applications in offline mode, or for use as a calculator.
The secure reader, approved by the Federal Government ICT department (Fedict), is currently already being distributed among various government departments.
Drivers & apps
In order to be able to use our card readers, you first have to install 2 things, being the eID Software (Middleware) of the government and the drivers of the card reader. Underneath you will find a link to both.

Please note that these are not applications, therefore you won't find any shortcuts after installation. Nevertheless when the installation of both the eID Software and the drivers has been successfully finished, you will be able to use your card reader on dedicated applications and websites.
The eID Software
You need to install this software when you would like to access government applications (My Minfin, Tax-on-web…) using your card reader/identity card.
The drivers